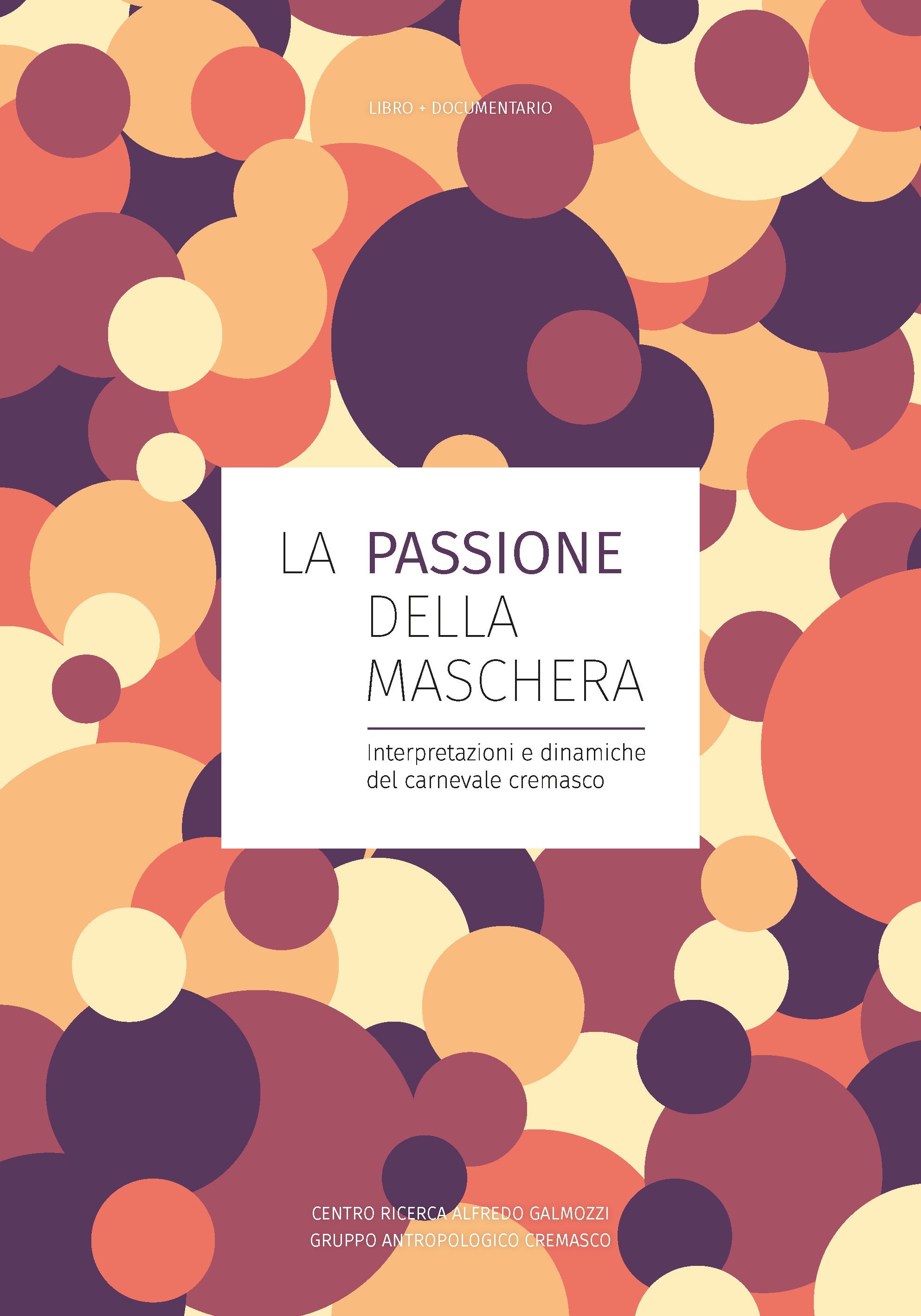 La passione della maschera
Il libro indaga l'antica tradizione carnevalesca nel cremasco. Una manifestazione che non è solo, né principalmente, divertimento, allegria, trasgressione ma momento eminentemente comunitario, espressione dell'identità collettiva e occasione di auto-riflessione e di auto-riconoscimento. Il volume è corredato da un documentario in cui Gabriele Pavesi racconta il carnevale con l'ausilio di immagini e suoni.
Un supporto importante nella raccolta del materiale è venuto dal Comitato carnevale cremasco: senza di esso difficilmente l'impresa sarebbe andata in porto.
Scarica la versione in Pdf.
---
The book investigates the old carnival tradition in Crema and surroundings. A celebration that is not only, nor mainly, amusement, happiness and transgression but principally a community moment, expression of the collective identity and occasion of an auto-reflection and an auto-recognition. The volume is equipped by a documentary in which Gabriele Pavesi tells the Carnival helped by pictures and sounds. An important support in collecting the material came from "Comitato Carnevale Cremasco": without it, it would have been difficult to complete this work. 
Edited by Centro Ricerca Alfredo Galmozzi and Gruppo Antropologico Cremasco