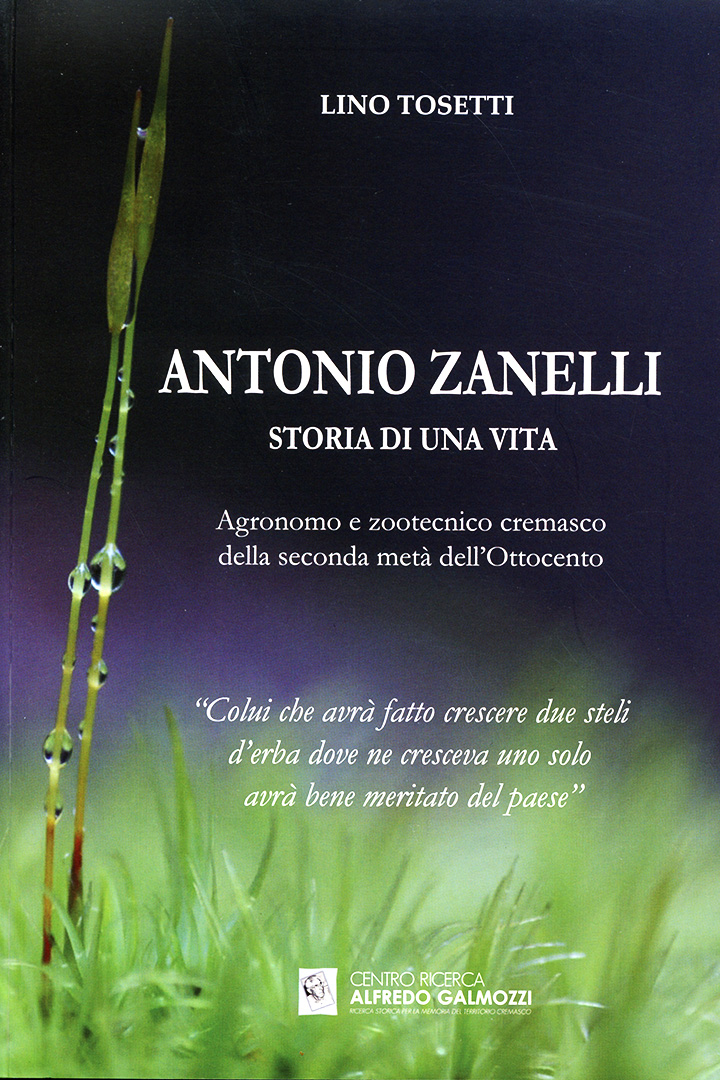 Antonio Zanelli. Storia di una vita
La biografia di Antonio Zanelli, un uomo che ha dato un importante impulso all'agricoltura italiana di fine Ottocento. Il suo impegno ha determinato un nuovo corso all'agricoltura italiana capace di riflettersi sulla vita economica del Paese. In questo libro si narra il cambiamento sociale di un'intera epoca capace di offrire spunti di riflessione sulle eventuali soluzioni che oggi è ancora possibile mettere in campo per valorizzare l'agricoltura nel territorio cremasco.
---
The biography of Antonio Zanelli, a man who boosted Italian agriculture of the late 19th century. With his diligence he determined a new trend to Italian agriculture able to have repercussion on the economic life of the country. This book talks about the social change of an entire age able to give the idea for possible solutions that, even today, can be put forward to develop agriculture in the territory of Crema.
Written by Lino Tosetti
Edited by Centro Ricerca Alfredo Galmozzi