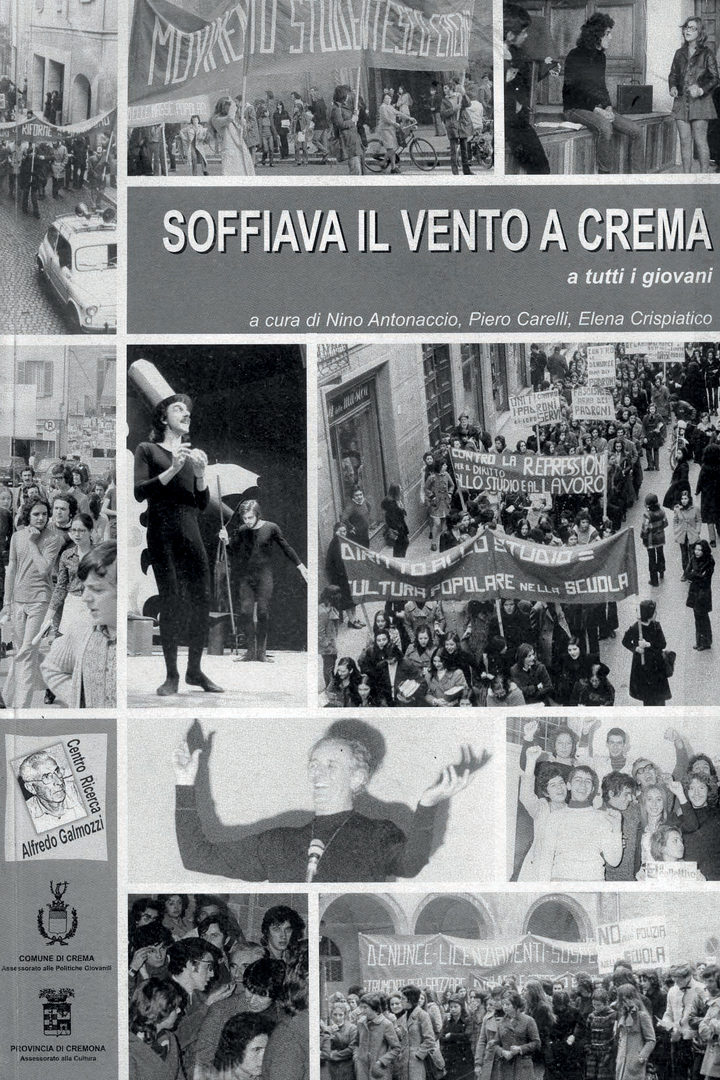 Soffiava il vento a Crema
Una storia per immagini nelle quali molti possono riconoscersi. Qui sta il valore principale di questa opera, momento di ricordo, ma anche di confronto, rivolto con particolare intensità anche alle giovani generazioni di oggi, che forse poco sanno di quell'epoca in cui anche Crema fu protagonista di eventi importanti e memorabili. Un libro che raccoglie il successo di una mostra sui fatti del '68 e che realizzata grazie all'impegno di Alfredo Galmozzi, il qualche durante la sua vita ha raccolto documenti sulla storia cremasca che altrimenti si sarebbero persi.
---
A story made of images that many people can identify with. Here is the main value of this work, a moment of memories but also of comparison intensely addressed to the today young generations, the maybe know just a little about that time when Crema was the protagonist of important and memorable events. A book which gathers the success of an exhibition of facts happened in 1968 which was organised thanks to the dedication of Alfredo Galmozzi who, during his lifetime, gathered documents about the history of Crema that otherwise would have got lost.
Edited by Nino Antonaccio, Piero Carelli, Elena Crispiatico and Centro Ricerca Alfredo Galmozzi