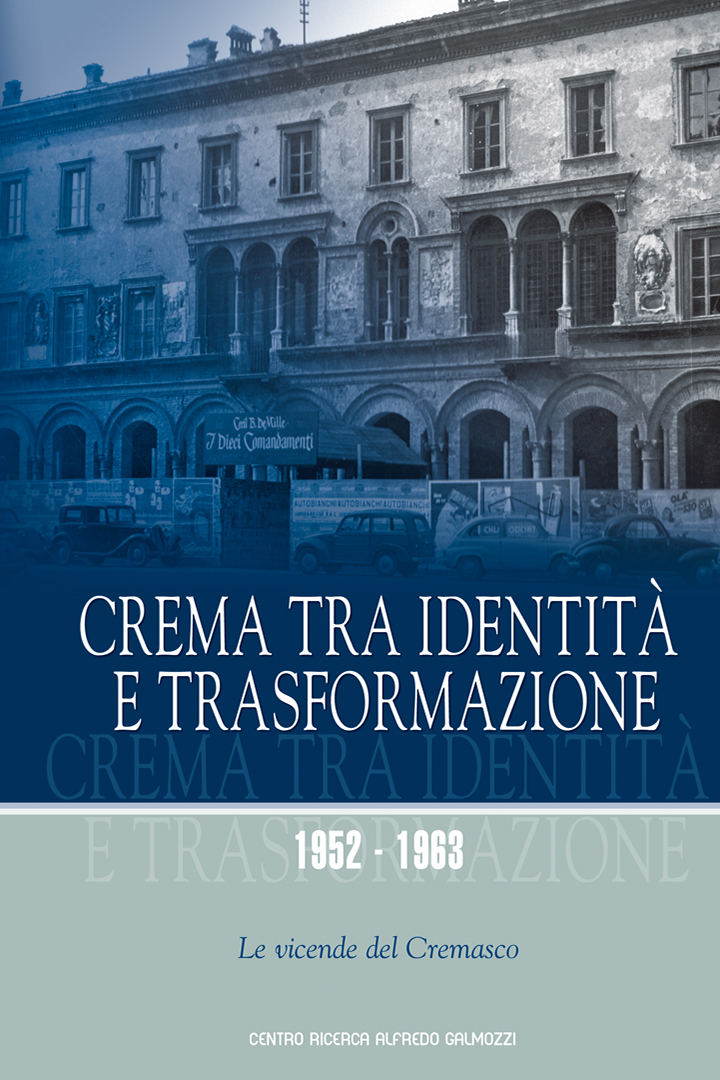 Crema tra identità e trasformazione
Una full immersion negli anni '50 fino al 1963, alla scoperta di passioni, ideali, progetti. Anche di personaggi che hanno ricostruito l'identità cremasca con il suo folclore, con i suoi simboli, con la creazione del museo civico, con musicisti che si sono affermati a livello europeo nonché con giovani sportivi protagonisti di imprese in bicicletta, a piedi e in canoa. Un'esplorazione che passa dall'amministrazione della città alla gente comune, dagli eventi di massa alla cronaca nera. Un'indagine che non ha escluso carenze, errori e addirittura scelte tragiche per il territorio.
---
 A full immersionì from 1950s to 1963, discovering passions, ideals and projects. But also characters who reconstructed the identity of Crema with its folklore, with its symbols, with the creation of the Civic Museum, with musicians who established themselves in Europe as well as young sportsmen protagonists of exploit by bike, on foot and by canoe. An exploration that goes from the administration of the city to the common people, from the mass-events to the crime news. An investigation that  didn't exclude any lacks, mistakes and even tragic choices for the territory.
Edited by Centro Ricerca Alfredo Galmozzi