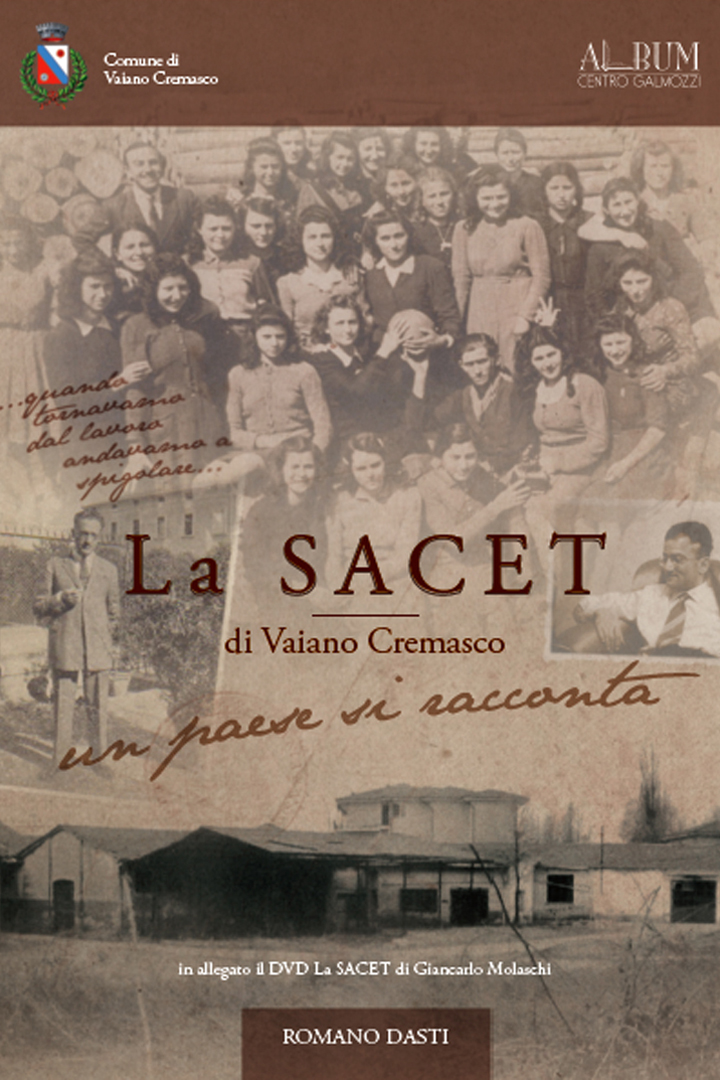 La Sacet di Vaiano Cremasco
Attraverso una narrazione corale in cui è quasi il paese a raccontare, Romano Dasti nel libro e Giancarlo Molaschi nel documentario restituiscono, la vicenda della Sacet, una fabbrica di legni compensati e metri lineari attiva a Vaiano Cremasco tra gli anni '30 e gli anni '60; anni densi e per alcuni aspetti drammatici, soprattutto per i proprietari, la famiglia Fiano, di origine ebraica. La Sacet rappresenta un pezzo importante di storia di tante persone, soprattutto donne, e di una intera comunità, in cui la fatica e la sofferenza si accompagnano alla passione per il proprio lavoro e alla speranza di un riscatto economico e sociale.
Guarda il documentario.
---
Through a choral narration in which the town seems to tell us, Romano Dasti in the Book and Giancarlo Molaschi in the documentary return the occurrences of the Sacet, a factory of plywood and rulers, working in Vaiano Cremasco between 1930s and 1960s; full years and from some points of view dramatic years, above all for the owners, the Fiano Family, of Jewish origins. The Sacet represents an important piece of story of many people, above all women, and of an entire community, in which the efforts and the sufferings go along with the passion for their own job and the hope on an economic and social redemption.
Written by Romano Dasti
Edited by Centro Ricerca Alfredo Galmozzi and Comune di Vaiano Cremasco