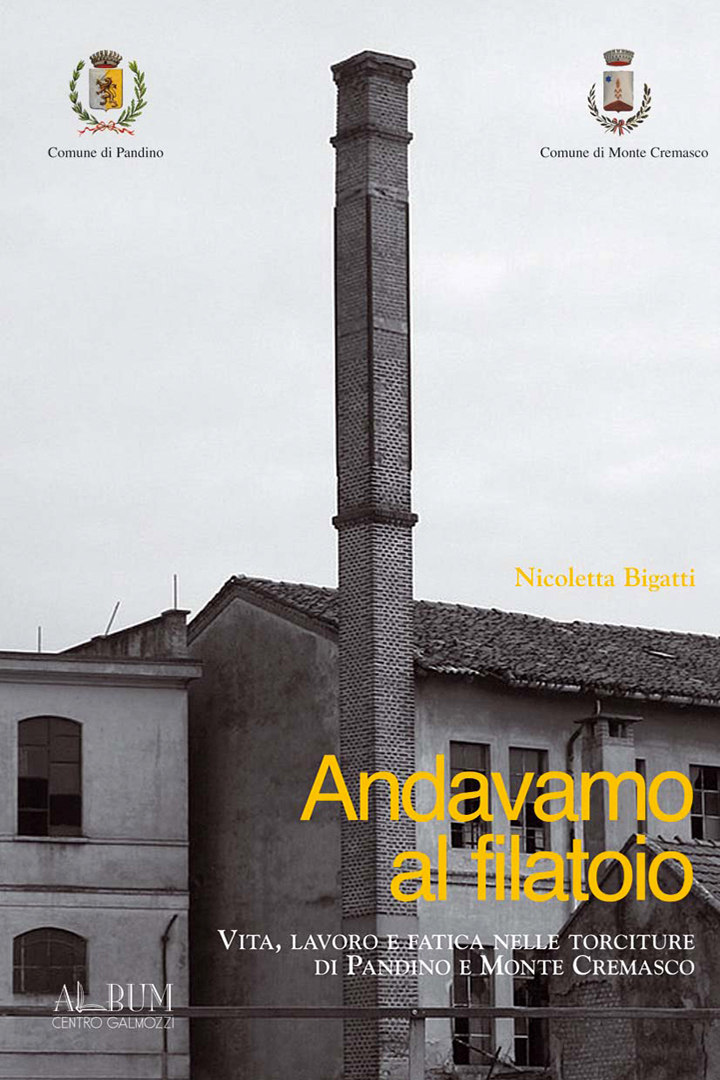 Andavamo al filatoio
La storia delle Torciture Borgomanero di Pandino e Monte Cremasco viene percorsa dalle origini, che affondano negli anni Venti del Novecento, alla chiusura dei primi anni Ottanta. Storie di lavoro e di vita che vedono la storia locale intrecciarsi con le vicende economiche, politiche e sociali più significative del secolo scorso.
---
The story of the "Torciture Borgomanero" in Pandino and Monte Cremasco is told from its origins, that go back to 1920, to its closure in 1980s. A story of work and lives in which local history and the most significant economic, political, social events of the last century interlace.
Written by Nicoletta Bigatti
Edited by Centro Ricerca Alfredo Galmozzi