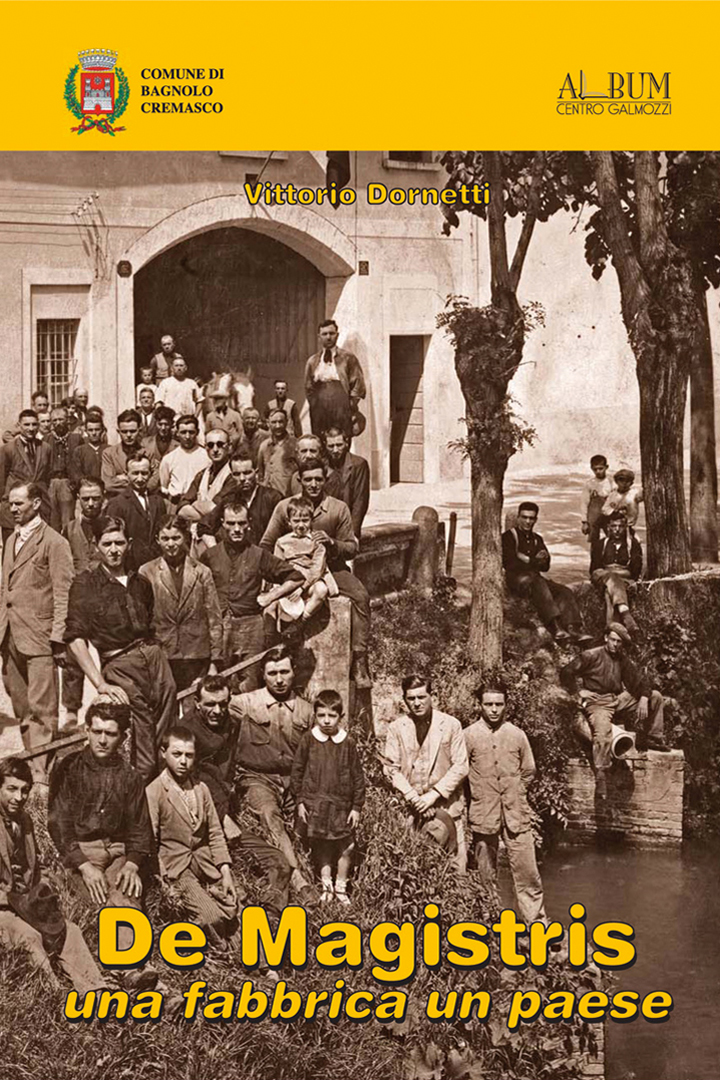 De Magistris
Attraverso interviste agli ex operai si sviluppa la storia di una famiglia di industriali, i De Magistris, che hanno contribuito al decollo economico della comunità, all'epoca prevalentemente agricola, di Bagnolo Cremasco, piccolo paese ai confini di Crema. Una cultura imprenditoriale non soltanto dedita al profitto ma anche a un'etica 'calvinista' del lavoro inteso come valore supremo.
Guarda il documentario.
---
Through the interviews to the ex-workers it is developed a story of a family of industrialists, the De Magistris, who contributed to the economic take-off of the community, in the most agricultural period of Bagnolo Cremasco, a small town at the boundaries of Crema. An entrepreneurial culture devoted not only to the profit but also to a Calvinist ethics of work understood as supreme value. 
Written by Vittorio Dornetti
Edited by Centro Ricerca Alfredo Galmozzi and Comune di Bagnolo Cremasco