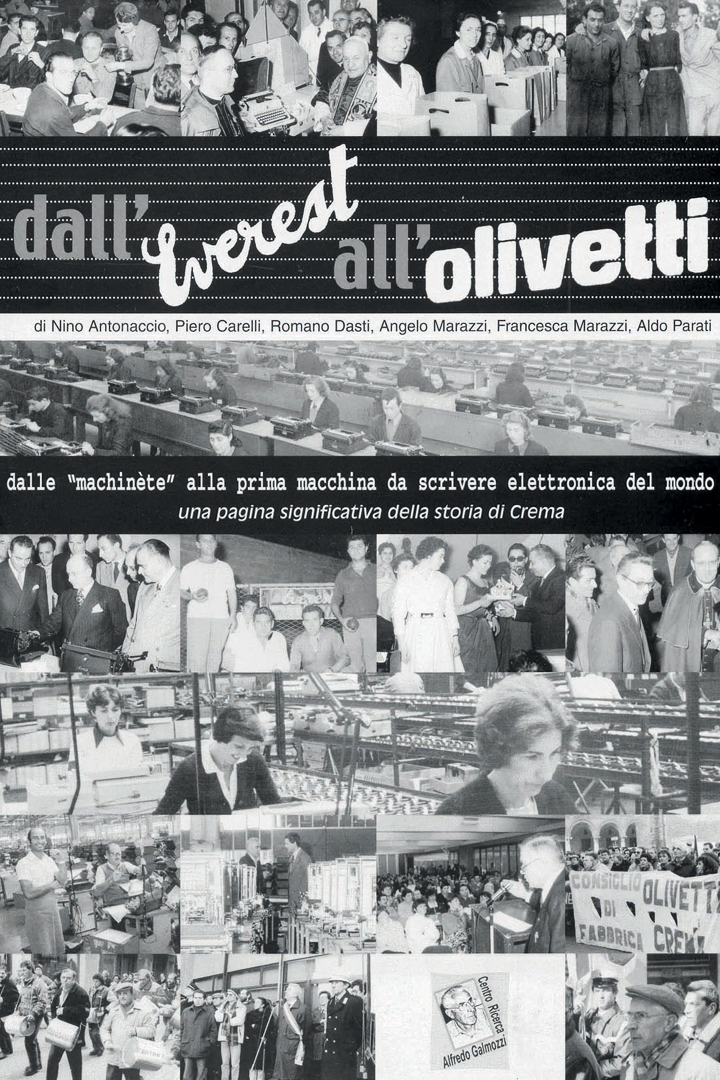 Dall'Everest all'Olivetti
La storia dell'Olivetti a Crema dal 1969 al 1992 e quella precedente della Società Serio-Everest dal 1932 al 1968. Una storia durata sessant'anni, importante per i numeri perché migliaia sono stati i cittadini coinvolti come dipendenti. Una realtà produttiva con un forte impatto non solo economico ma anche politico, sindacale, sociale e amministrativo.
Scarica la versione in Pdf.
Guarda il documentario.
Edited by Nino Antonaccio, Piero Carelli, Romano Dasti, Angelo Marazzi, Francesca Marazzi, Aldo Parati and Centro Ricerca Alfredo Galmozzi.
---
The story of "Olivetti" in Crema from 1969 to 1992 and the previous one of the "Serio-Everest" Society from 1932 to 1968. A story lasted sixty years, important for the numbers because the citizens who worked as employees were thousands. A production site with a strong economic impact but also with a political, trade-union, social and administrative one.