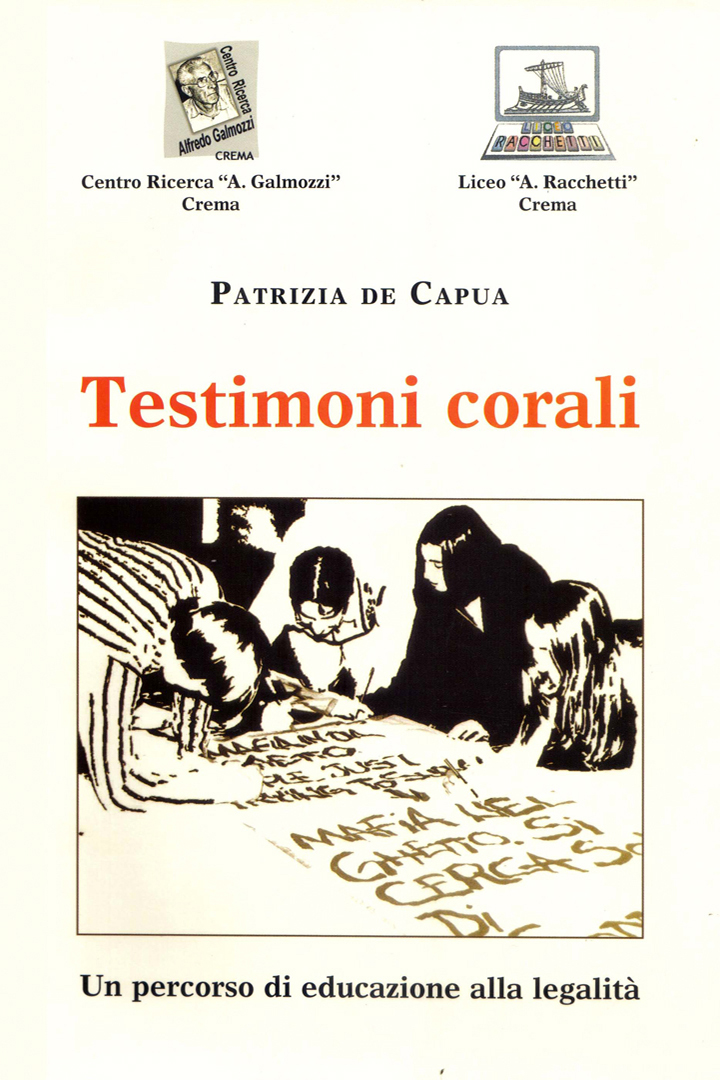 Testimoni corali
Un libro che ripercorre le varie fasi dell'omonimo progetto di educazione alla legalità che, dal 1997 al 2009, ha coinvolto una scuola secondaria di secondo grado di Crema. Il testo trai spunto dagli incontri che durante il progetto si sono tenuti con magistrati, intellettuali nonché degli appunti della professoressa che ha curato il progetto e che è l'autrice del volume. Una cronaca puntuale delle varie tappe che permette alla scuola di impegnarsi prioritariamente sul fronte della memoria rispetto quanto accaduto e che accade in tema di illegalità, mafia, corruzione.
Guarda il documentario.
---
A book that goes over the different phases of the homonymous project about education to legality that, from 1997 to 2009, involved one of the high schools in Crema. This text is inspired by the meetings  with magistrates and scholars held during this project and by the notes of the teacher who organized the project and wrote this book. A precise report of the various stages of the project that allows the school to devote itself to the memories of what happened and is still happening about illegality, mafia and corruption.
Written by Patrizia de Capua 
Edited by Centro Ricerca Alfredo Galmozzi and A. Racchetti High School