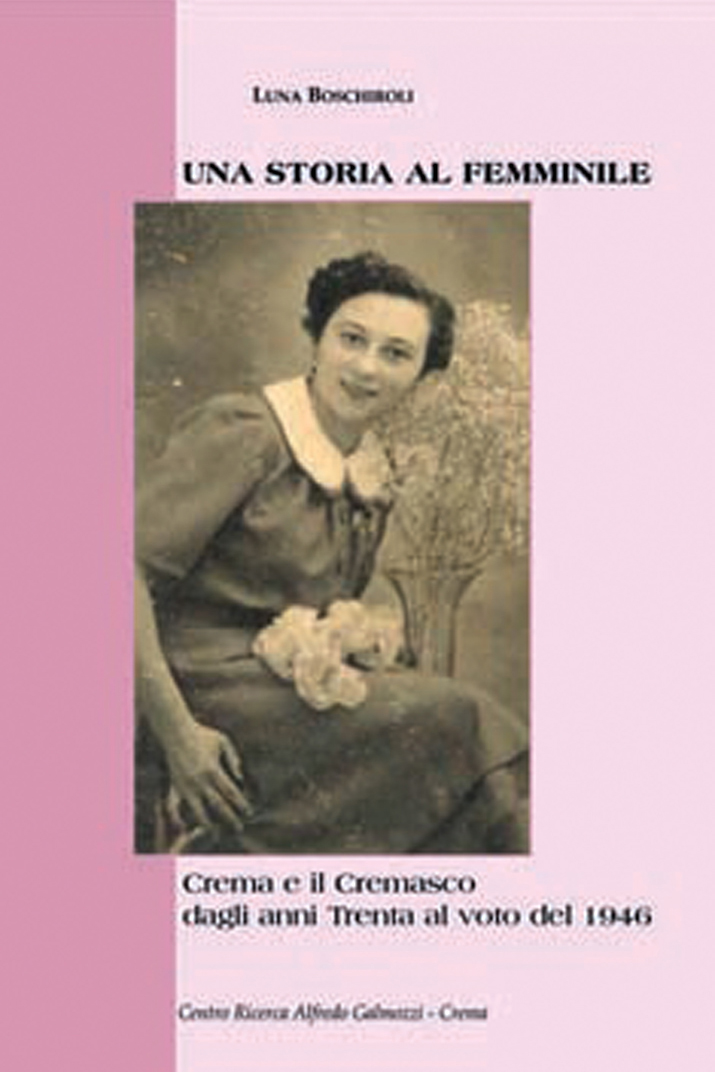 Una storia al femminile
Il libro è tratto dalla tesi magistrale dell'autrice Luna Boschiroli, e approfondisce, attraverso le testimonianze dirette di tante donne, la vita delle cremasche vissute sotto la dittatura fascista e durante il dramma della seconda guerra mondiale; racconta la miseria e la fatica, la povertà che costringeva moltissime ragazze al lavoro fin da bambine. Scopre momenti impagabili che esse rivivono con gioia come il primo sguardo complice con il proprio ragazzo o il partecipare all'adunata fascista in cui si incontrava il fidanzato. Il racconto spazia su una pluralità di dimensioni della vita della donna con tocco leggero e appassionato. La prefazione del libro è a cura del professore Giorgio Vecchio.
Guarda il documentario.
---
The book is drawn from the graduation thesis of the author Luna Boschiroli and analyzes through the direct testimonies of many women, the life of the women of Crema who lived during the Fascist dictatorship and during the tragedy of the Second World War; it talks about the misery, the weariness and the poverty that obliged many girls to work since their childhood. It discovers priceless moments that they remember with joy, such as the first conspiratorial look with their boyfriend or the participation to the Fascist muster during which they could meet him. This story talks about women's life from many different point of views in an impassioned and light way. 
The preface of this book is edited by Professor Giorgio Vecchio.
Written by Luna Boschiroli
Edited by Centro Ricerca Alfredo Galmozzi